ÇİBÖREK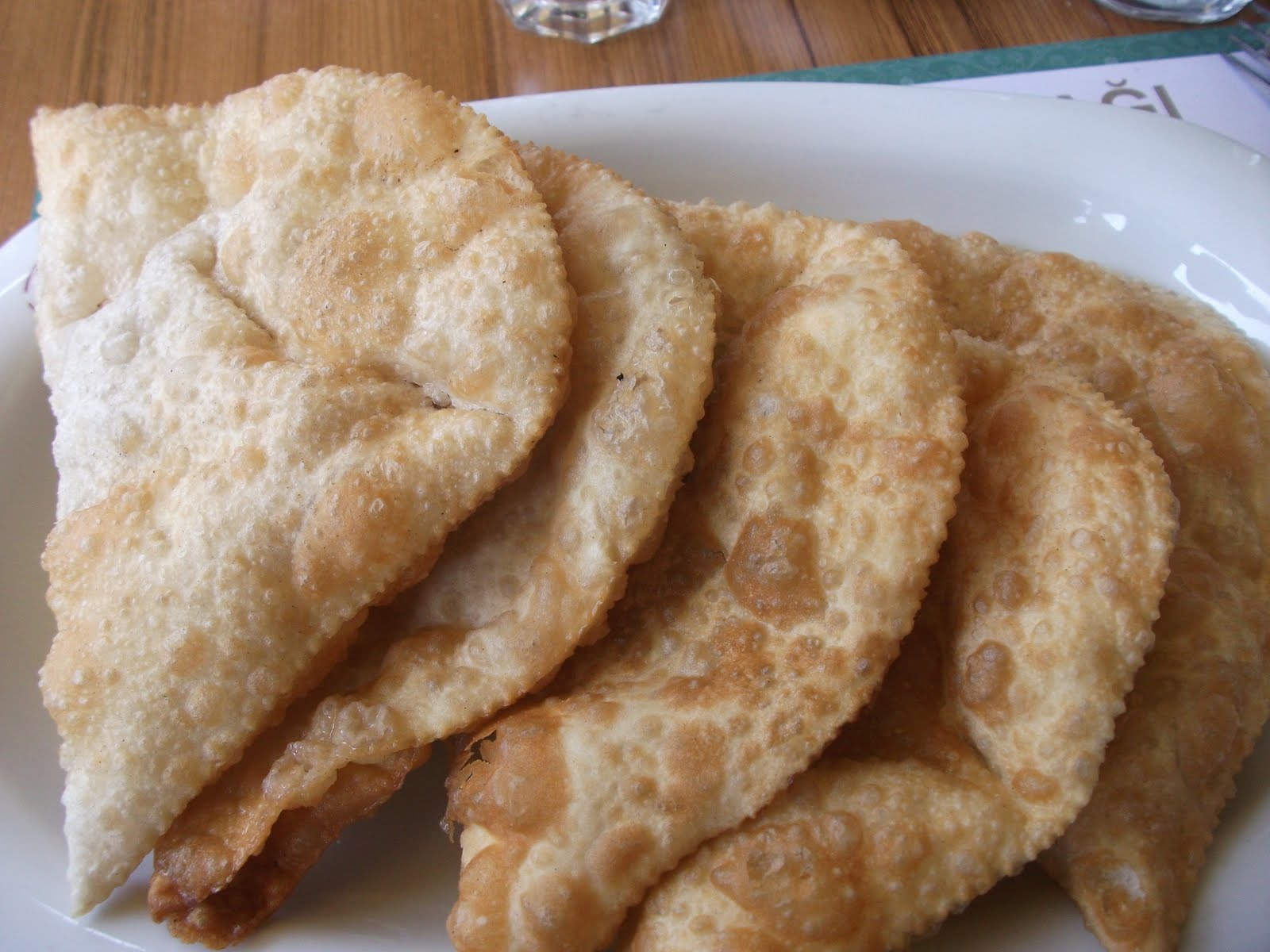 Çibörek is a kind of pastry identified with Eskişehir. It is made in many parts of Turkey but it is not possible to find the taste of Eskişehir's çibörek in any other places. Çibörek, a cultural value of the Tatars and Crimean -the first settlers in Eskişehir- is a traditional dish made from ground meat, onion and spice. Special dough is filled with this mixture and then fried in a pan full of hot oil. It is usually half-moon shaped. Optionally, it can be made from mushrooms, cheese, potatoes, and so on. However, traditionally, it is made from ground meat. It is a privileged taste when it is eaten with cold and frothy ayran (yogurt drink).




KALABAK WATER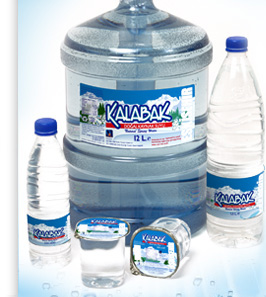 In one of his journey, Mustafa Kemal Atatürk who passed from Eskişehir very often after the declare of The Republic gives a break in train station that is located in the near quarter. And this break causes a new period in drinking water need of Eskişehir to start. A jug of cooled thermal water is serviced to Atatürk who wants a glass of water. Atatürk doesn't like the water that has a different taste. He asks for information about drinking water of Eskişehir. He wants Kamil Kaplanlı who was the mayor of the period to solve this problem. And Kamil Kaplanlı starts to look for water source. Spring water from the sources near the Kalabak Village in the north side of the Türkmen Mountain. The cost of piping and storage was provided with the taxes taken from grain products and cutting animals entering to the city, and donations taken from the rich people of the city. It is worked with the people who live in the village from which the line passes, excavating are done by hand, the forest was passed completely by human power and almost 45 km line was constructed. As a consequence of a hard work, Kalabak Water is carried to Eskişehir with iron pipes in diameter of 10 cm in 1936. It has been the unrenoucable water of Eskişehir people with its unique mineral content from 193 until today.

MET HALVAH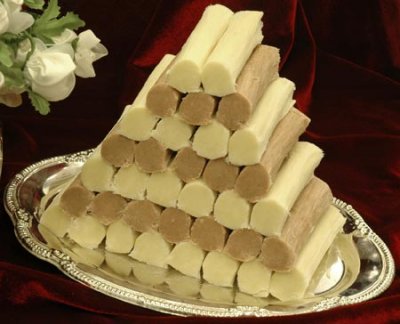 Met Halvah, named after a game played with a stick (met) and an anklebone, is a taste specific to Eskişehir. First, flour, oil, sugar, lemon and water are mixed, and then the dough is rolled and cut in parts of 2-3 cm in diameter and 6 cm in length. You can find met halvah with cacao and vanilla aromas. Its taste is similar to pişmaniye, another well-known Turkish delight. Met halvah is a product of a tradition that emerged as a result of the met game in which losers used to make halvah in long winter nights. Nuga halvah, summer halvah with walnuts, sesami halvah, halvah made with a special paddle are the other traditional desserts of Eskişehir.
MEERSCHAUM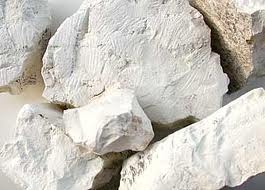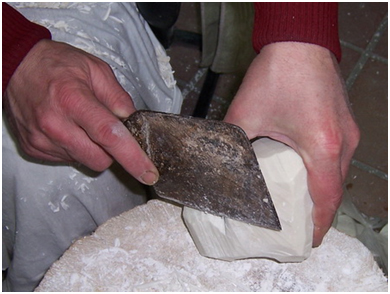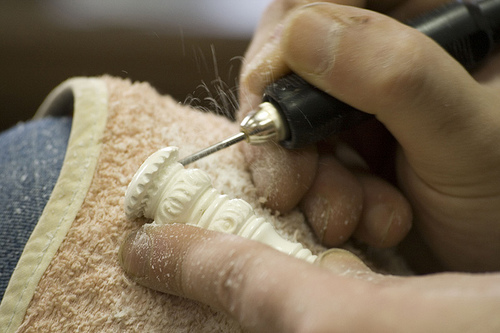 Meerschaum with a history of three hundred years also keeps a historical secret. Meerschaum was introduced to the Austrians during the Siege of Vienna by the Jannisaries of the Turkish army. Since those days up to present, you come across the word "white gold". Why was meerschaum called the "white gold"? The term sounds more suitable for a silvery substance, not a rock. There are many formal answers to this question. However, there is a distinct property which makes it different from other stones. This stone which resembles chalk is much lighter and softer. This property makes it easy to work on and shape. The white treasure of Eskişehir is soft and easy to work on when mined, but it hardens as a result of exposure to air. Apart from the white color, which its name is derived from, it is found in yellowish, gray and reddish colors.
Meerschaum is extracted in 8 villages which are 35 kilometers away from Eskişehir. This stone is extracted from shafts whose depths are measured by the unit "fathom". The depths of vertical shafts vary between 5 to 33 fathoms. The highest-quality meerschaum is extracted from shafts of over 20 fathoms. The technique used in extracting meerschaum is not a modern one. The access to the shafts is through rope ladders. Because these stones are deep below, it is hard to extract them from abundant water.

BORON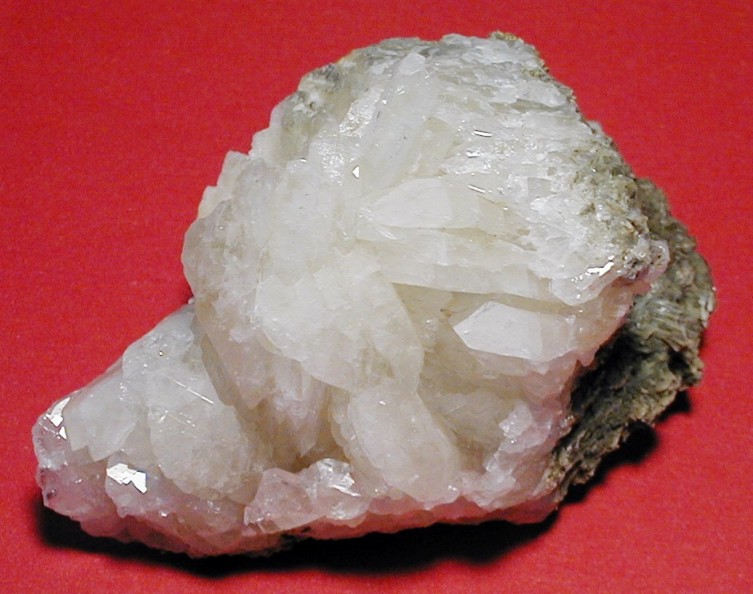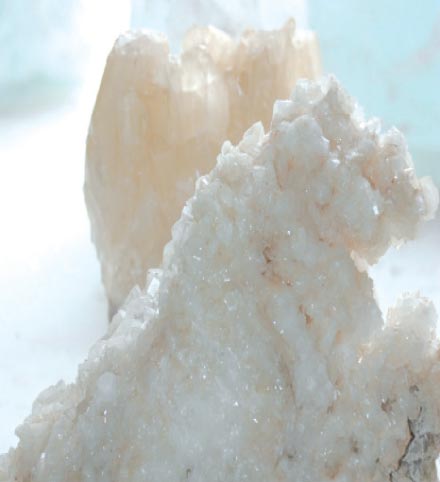 Boron looks like a white rock at first sight. It is very hard and heat resistant. In nature, it is found not as a free element but in the form of salt. In the world, Turkey ranks the first with a share of 72% in terms of boron reserves. A great part of the boron reserve in Turkey is found in Kırka.

Turkey is the country which has the largest and highest quality boron reserves, and hence is the leading boron producer. In terms of reserves, the most widely available boron ores are tincal and colemanite. In Turkey, the major tincal deposits are found in Kırka, Seyitgazi. Boron is processed by Directorate of Kırka Boron Mining within the body of Eti General Directorate for Mining.

Boron oxides (borate) are indispensable elements of natural life. Just as plants, human beings also need boron oxides in order to ensure their growth. Apart from its function in the food chain as the primary food source, what makes boron oxide considerably important is the fact that it has an amazing contribution to the manufacturing of countless products we use in daily life. Boron products are widely used in spacecraft and aircraft, nuclear applications, military vehicles, fuels, electronics and communication sectors, agriculture, glass industry, chemical and detergent sectors, ceramic and polymeric materials, nanotechnology, automotive and energy sectors, metallurgy and construction.

THERMAL BATHS

Aşağı(Upper) and Yukarı (Lower) Thermal Bath

It is 30 km south of the city, at the shore of the Ilıca stream which runs into the Kalabak stream. The springs are within simple walls. The water is warm and has a natural taste with a little sulfur. It is used for the treatment of painful diseases.

Sakarı Hot Springs





It is in the north of Eskişehir. It is 32 km from Eskişehir. There are camping places besides the tourist facility in the forest. It is a spa center where you can enjoy the nature. It is placed in a valley between mountains and can be reached via the road to the İki Eylul Campus of Anadolu University. Those who need the warm waters of spas, love picnickers with barbeque, and wish to walk among pine trees should absolutely go there. You can either hire rooms or stay at one of few hotels. The prices are quite reasonable.

The temperature of water changes between 43 and 48˚C and the water flow is 3lt/sec. Water passes to the Turkish baths in the area from a catchment well through a completely covered waterway. The flowing water is at 53˚C. It is good for neuritis, neuralgia, chronic rheumatic diseases, broken and dislocated sequelae, lumbago, and diabetes, overweight, and kidney patients. In the area there is another water spring which is at 25.5˚C and which bears the characteristics of mineral water. The center was announced as a Thermal Tourism Center and was enlarged in 2006.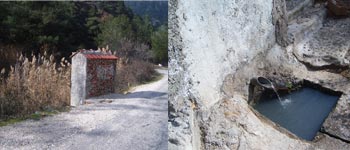 It is said that Yumurtalı Fountain that has a water with chem and a smell of egg and also located between Mayıslar and Dağküplü Villages that are connected to Sarıcakaya is beneficial in skin itches and path psoriasis.
THERMAE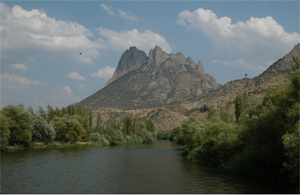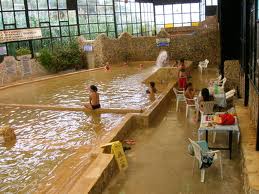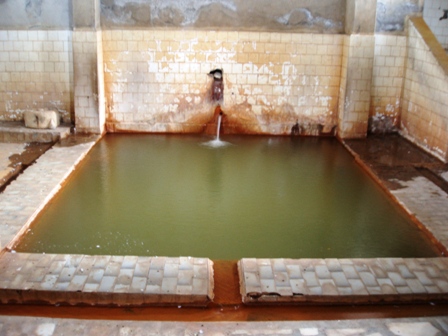 Hasırca Spa
It is among the the spas of tertiary importance in Turkey. The spring is in a round pool on a farm 15 km from Kızılinler village, 30 km from the city center. Water is first collected into a big outdoor pool and then released into the ground. It is stated that it is for the water has healing effects on rheumatic diseases, circulatory disorders, heart diseases and metabolism disorders, and stimulated the nervous system.

Çardak (Hamamkarahisar) Spa
It is located near the Hamakarahisar village at the 15th km of the road that diverts to Günyüzü from the Sivrihisar-Polatlı highway. Its water comes from a single spring on the hillside of a slightly curved hill. The water is at 35˚C and the water flow is 45lt/sec. There are two Turkish baths, both of which have historical value. In each bath there are two 1.5-m-deep 6x6 m pools, one for men and one for women.

Uyuzhamam Thermal
It is located 16 km southeast of Alpu in Uyuzhamam village. The water springs out of one pool and pours out of another pool, each of which is 1.5 m deep and 5x4 m. The water at 29˚C has particularly good effects on skin diseases. The mud in the waterbed is also used for these diseases. There are no facilities at this thermal spring.

Kızılinler Spa
The council of ministers adopted a decision in 2006 to declare Kızılinler as a tourism center. The spa is Kızılinler village 13 km from Eskişehir. In the village, spa service is provided in 4 rooms designed as adjacent guesthouses. The 38˚C water is used in the treatment of stomach, kidney, intestinal, rheumatic, and women's diseases as well as skin diseases. Kızılinler village and its surroundings are suitable to be used as a recreation area. Further research can be conducted to increase the water flow and improve water quality.

TURKISH BATHS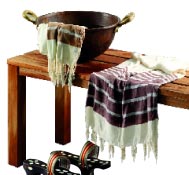 Thermal water has been used widely by many civilizations throughout history in Eskişehir which is very rich in terms of ground waters. It is even reported that the city of Dorlaion was established in sıcak sular (hot waters) district in the center of Eskişehir.
Throughout history, Eskişehir has been one of the most important settlements of the area known as Phreygia Salutaris. The ancient Greek writer Athenaus mentions drinkable hot waters in the book he wrote in 200 BC. Due to the Turkish baths and spas in Köprübaşı and Sıcak Sular districts, Eskişehir became a preferred settlement are in the Roman era. In the Byzantine era, Eskişehir, with its healing waters, was one of the rest resorts of the Byzantine emperors.

There are thermal opportunities in the city center and in many of its towns. Eskişehir, which is a water city with the Porsuk River and its branches as well as cold and hot ground waters, is very rich in thermal springs. Hot waters are spread all around the city, including the city center. The thermal water of Günyüzüz Çardak Spa is among the most important and most preferred mineral waters of Turkey. Also, the Hasırca thermal spring and the Sakarıılıca thermal spring are among the mineral waters of tertiary importance. The hot water spring in Sıcaksular district in the city center has been used for physiotherapeutic purposes.

Bahçeli Sengül Turkısh Bath
Providing service since 1930 the spa is only open to women between 06:00 – 20:30.
[T] 0222 221 72 42 [A] Hamamyolu Cad. No:9


Demirkazık Thermal
This Turkish bath opened in 2006 and is open to women on Fridays and to men the other days of the week between 05:30 – 22:00.
[T] 0222 232 20 99 [A] Değirmen Sok. No:3


Erler Turkish Spa
Its history dates back to the Byzantine times, and it is open to women on Mondays and open to men on the other weekdays between 05:30 – 22:00.
[T] 0222 231 15 29 [A] Saatçiler Sok. No:1


Ferah Bath
It is open to women every day between 08:30 - 20:30.
[T] 0222 233 23 86 [A] Köprübaşı Cad. Tekiz Sok. No:32


Güneş Thermal
The Turkish bath serves since 1986. It is open every day between 05:00- 23:00.
[T] 0222 234 16 60 [A] Hamamyolu Cad. Savtekin Sok. No:2/C


Gürcanlı Turkısh Bath
It is half-a-century old, and is open every day between 06:30 – 23:00.
[T] 0222 230 10 28 [A] Hamamyolu Cad. Savtekin Sok. No:14


Has Thermal
Its history dates back to the Romans. It is open to women on Tuesdays between 06:00 – 19:00 and open to men between 05:00 – 22:00 the other days.
[T] 0222 221 40 30 [A] Hamamyolu Cad. No:7


Işık Spa
It provides service since 1951. It is open only to women between 07:00 – 17:00.
[T] 0222 231 18 16 [A] Değirmen Sok. No:18


Keçeciler Turkish Bath
It provides service since 1971. It is open between 06:00 – 22:00.
[T] 0222 221 71 85 [A] Deliklitaş Mah. Değirmen Sok. No:28


Önkal Bath
It provides service since 1969. It is open between 06:00 - 21:30.
[T] 0222 231 26 12 [A] Köprübaşı Cad. No:62


Özkeçeci Spa
It provides service since 1965. It is open between 05:00 – 22:00.
[T] 0222 221 71 85 [A] Köprübaşı Cad. No:56


Şiraze Thermal
The Turkish Bath serving for a century 1965 is open between 05:00 – 22:00
[T] 0222 220 54 15 [A] Deliklitaş Mah. Asarcıklı Cad. No:1


Vakıf Yeni Kaplıca
The Turkish bath has been open since. It is open to women on Thursdays between 05:30 – 22:00 and open to men on the other days between.
[T] 0222 231 15 01 [A] Hamamyolu Cad. No:5


Yeni Alçık Turkish Bath
It is open to women every day between 05:30–22.00.
[T] 0222 232 03 27 [A] Hamamyolu Cad. No:11


Yıldız Thermal
It provides service since 1986. The Turkish bath is open every day between 05:30 – 21:00.
[T] 0222 234 15 63 [A] Köprübaşı Altınsarayı Bitişiği No:30

Çifteler Turkish Bath

It is at Sakaryabaşı near Kızıkbaşı village, Çifteler. It has a simple Turkish bath. The water is so abundant that it forms a stream. It is warm and has a natural sulfuric taste. It is good for painful diseases.

Yarıkçı Turkish Bath

It is in Yarıkçı village 15 km from the Mihalıççık town. It is known that the bath ages back to the Seljuks. The buildings were destroyed and rebuilt over time. It has been known as a quiet and calm resting and healing place. The waters are sulphuric and have an average temperature of 35˚C. The building of the Turkish bath is established above the water spring. Its water accumulates calcium carbonate, which appear as fossilized waterfalls in the valley.