Transport
ARRIVAL TO ESKIŞEHIR

Eskişehir is the first among the most comfortable cities of Anatolia that you can access from abroad and that you can trip very relax in terms of arrival. It is very easy to access to the points that are placed at the center of the city on the map. You can access there by both highway and railway. With restorations that have been done recently on highways, especially Istanbul-Eskişehir transportation has been mostly easy. Istanbul-Eskişehir high way is 330 km and travel time with your personal vehicle is 3 or 4 hours. Almost all roads that you will travel in the route of Eskişehir-Bozüyük-Bilecik-Adapazarı-Izmit and Istanbul are doubled. Especially with the Anadolu Autobahn to which you will enter after Adapazarı, you can arrive to Istanbul in a very short time.

One another important city Ankara's distance to Eskişehir is 232 km and the trip lasts 2.5 hour by a personal vehicle. The same distance lasts only 1.5 hour for now by last years' favorite vehicle Rapid Train.( soon these time will be shortened after the renewals). Another close city to Eskişehir, Bursa is only 148 km away from Eskişehir and the trip lasts 2 hour. Lastly, the distance between İzmir and Eskişehir is 412 km and trip lasts 6 hour. Eskişehir serves lots of options about arrivals to trippers. Except for highway, it is possible to arrive the city by airway or railway easily. There are train journeys a few times in a day from İzmir,Ankara and İstanbul to Eskişehir. Also, high speed trains guarantee more relax and quick arrivals.


You can buy your ticket with your online reservation taker credit card on TCDD official web site. After you buy your ticket, do not forget to print it in station ticket desk. Click for TCDD official web site.


DISTANCE TO NEIGHBOUR CITY-DISTRICT AND IMPORTANT CENTERS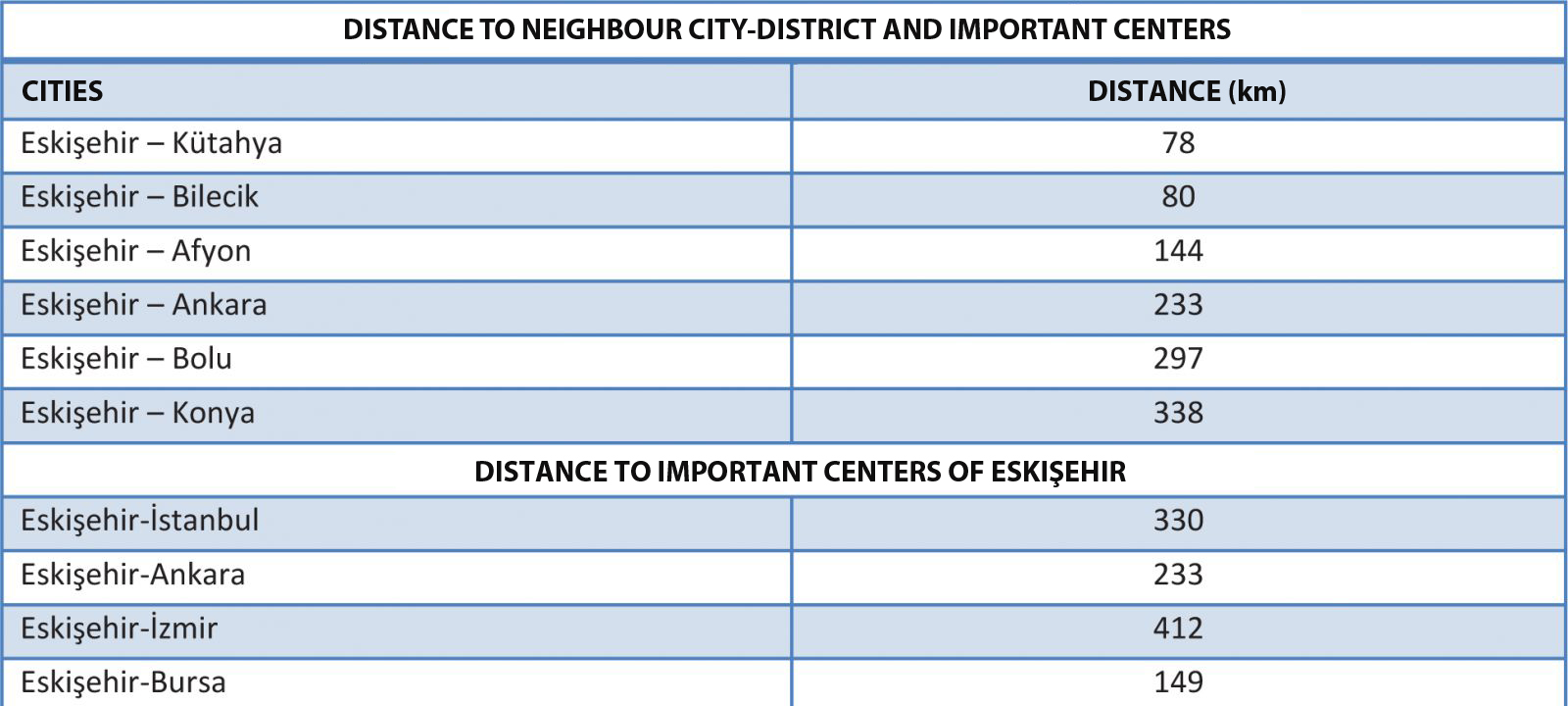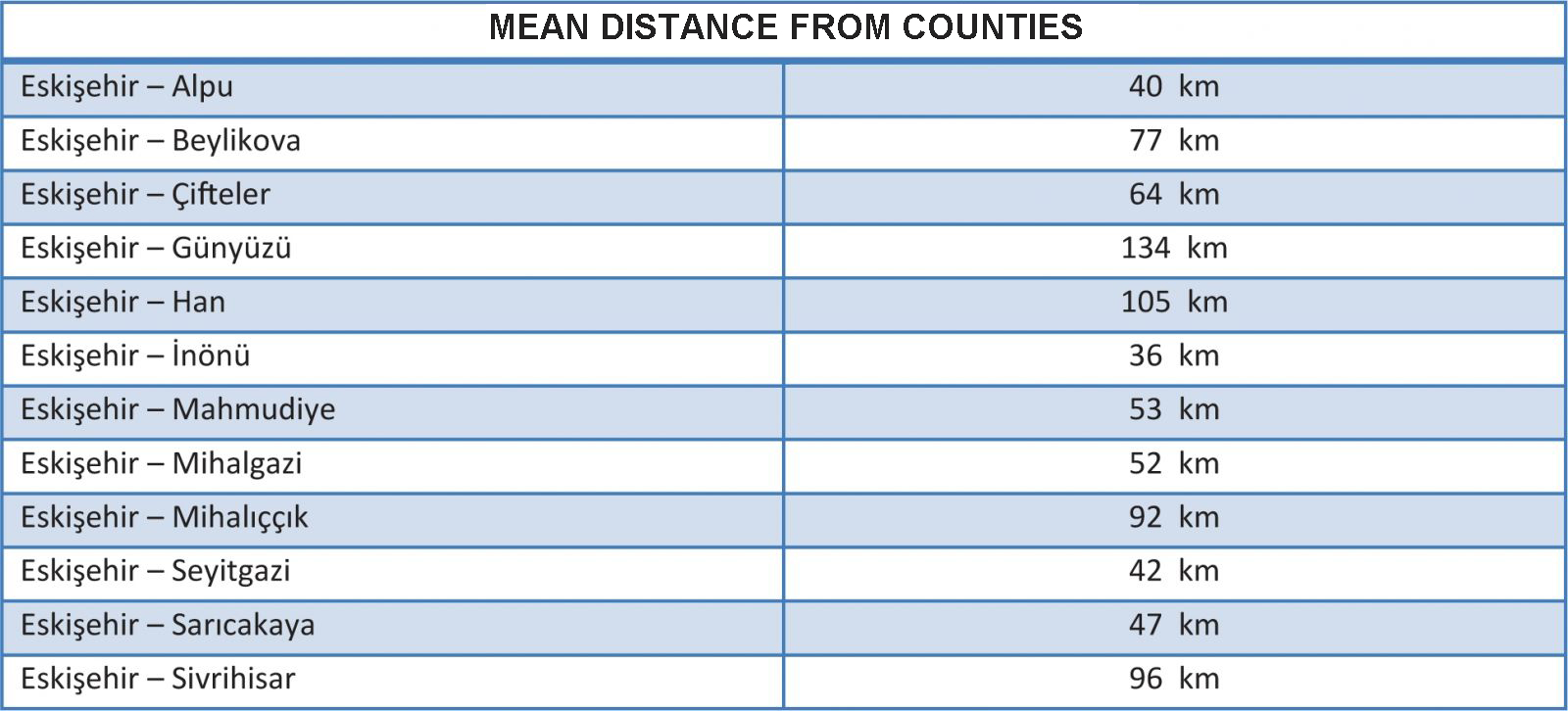 ESKİŞEHİR TOWN TRANSPORTATION

Eskişehir is one of the Anatolia cities in which town transportation is the easiest. Several important points in the city center are at the distance of walking to each other. With walking of mostly 12 minutes, you can visit several important points. At the same time, tramway web in the city connects several important points to each other. Especially the ones who come to Eskişehir for only a few days can trip by tramway without dealing with bus.

Please click for tramway hours.

Please click for bus hours.

You can see the tramway routes on the map below.
---
INVESTORS TALKING
EOID MAP
---